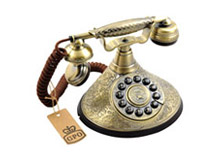 GPO is the classic British brand of Protelx. We satisfy consumers' nostalgic needs by designing and manufacturing retro inspired consumer electronic goods. It is not just about recreating retro classic designs. Instead, we create them authentically and at the same time inject the products with modern inspiration and vitality.Our passion and inspiration are seen through our attention to detail that affects every level of our business, from briefing manufacturers to talking to customers.Our products are designed to add colour to your life. We cater to consumers who are looking for something nostalgic and cool. You will want to keep it because it is fun and beautiful. Every design we produce have been inspired and fuelled by our desire to innovate. The core value of GPO is driven by our love of the past, and we bring them up to date.

GPO Traditional Telephone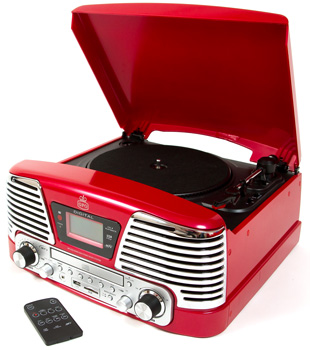 The GPO traditional telephone was produced by the General Post Office. Protelx resurrected the GPO brand and at present, we produce replica vintage telephones that closely match the style and feel of the original GPO telephones. We have a wide range of GPO telephones, from traditional rotary dial telephones, push button telephones and wall phones.

GPO Vinyl Turntable
A lot of consumers are looking for quality vinyl turntable that will play their old records. GPO has various vinyl players that combine the old with the new. Not only will you be able to play your old vinyl records, our UK GPO record player models come with various modern features.There are units that allow the user to play not only records but also digital track straight from a USB stick.

GPO Vintage Radio
We also design and manufacture classic British radios straight from the 1950s. Now you can enjoy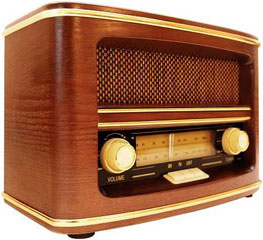 listening to your favourite radio stations through a replica radio. The radios can be used to listen to MW, LW, SW and FM bands. It can be plugged into the main socket or take it along anywhere you go with the use of batteries. Be sure to check our products pages to learn more about the retro products. We have divided them into individual categories to allow you to find what you are looking for. You can also check the expert product reviews to find out what others have to say about GPO products. GPO is looking for retailers worldwide that want to bring our classic British products to their markets. We welcome resellers who are interested in becoming a GPO stockist. We will provide them with the full range of our inventory at competitive prices. Contact us today to learn about the availability and pricing of our retro classic products. We will be happy to assist you with regards to our retro telephones, wall phones, vinyl players, and accessories.