GPO's Latest Products
Music travels with you, and this autumn, GPO creates a range that's designed to help you play your tracks and listen to your favourite sounds on the go. Infused with retro style, but with the modern music fan in mind, GPO adds to its portables range.
In homage to the GPO Brooklyn Boombox here's the perfect companion; a boombox Bluetooth speaker. Available in three styles it's finished in metal and fabric. Includes a 5 watt speaker and takes just two hours to fully charge.
It Features

Bluetooth
A 5 watt speaker
Two hours to charge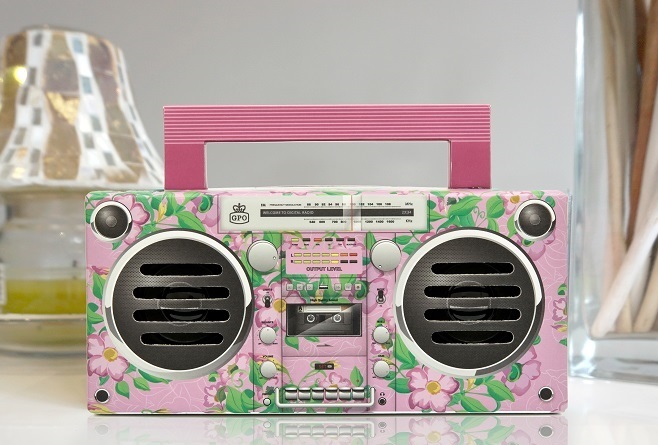 View Product
A pocket DAB or FM radio letting you listen to your favourite stations on the go. Rechargeable battery, micro USB port, backlit LED screen for when you're listening at night. Headphones included.
It Features

10 Presets, 5 for DAB, 5 for FM
Auto adjusting Clock
10 hours of battery life
Rechargeable battery
Headphone Jack, Micro USB
Charging port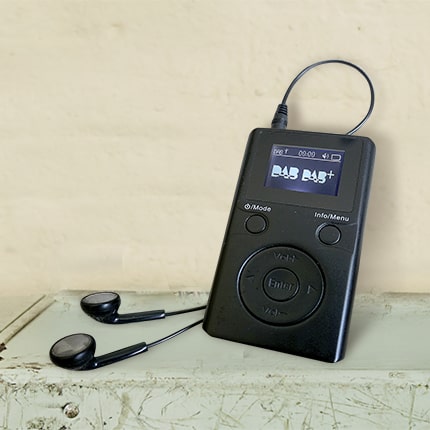 View Product
Battery powered and with built in speakers, just plug in your cassette and you're ready to go. The portable cassette player was an iconic piece of kit for music fans in the 80s and 90s. Play tapes or use the FM radio and listen through your headphones.
It Features

5 Function Keys Cassette Recorder: Play, Forward, Backward, Stop, Record.
Auto Stop Deck Mechanism
Built-in Speakers
With Built-in Microphone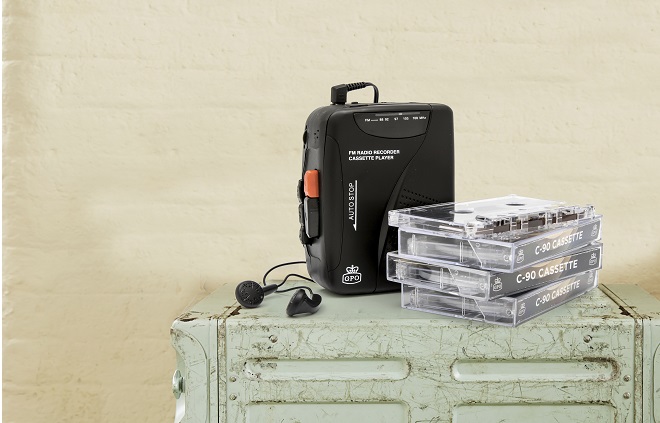 View Product
Your personal CD player is straight out of the era of grunge, Britpop and 90s pop. Customise your listening with a skip and search mode. The anti-shock is ideal if you're too busy dancing to keep your portable steady.
It Features

20 Tracks Programmable Memory
Play/Pause, Stop/Off, Skip/Search Forward, Skip/Search Backward Mode, Program, Volume+, Volume-.
6 Digits LCD Display
60 sec. Anti-Shock Function.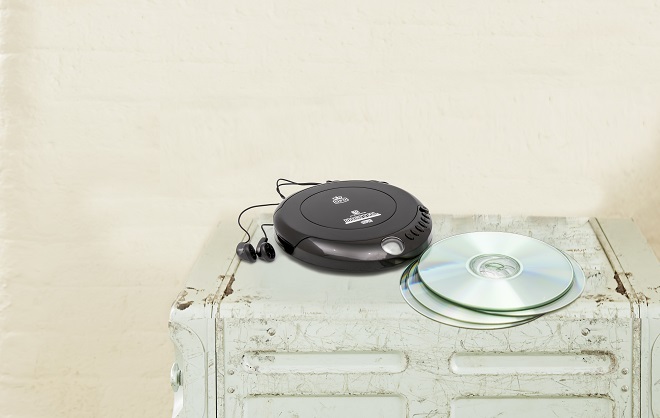 View Product
Explore our new products in more detail and find out more in our Catalogue
GPO will be at IFA Berlin from 6-11 September at Stand 130, Hall 1.2GPO will be at IFA Berlin from 6-11 September at Stand 130, Hall 1.2