GPO Ambassador - Bluetooth Record Player
Our first portable Briefcase record player with Bluetooth and USB, so you can stream your music to any Bluetooth speaker, or record all your Vinyl to a digital format.
FEATURES
Plays 33, 45 and 78 speed records
Record all your Vinyl to a USB stick (USB stick included)
Bluetooth connection with any Bluetooth speaker.
Rechargeable battery minimum 2.5 hours playback
Built in twin stereo speakers with 2 x 1.5 watt output (3 watts total)
Auto Stop
Compatible with all external speakers including the GPO Westwood.
Weight: 2.5kg
Dimensions: W 35.5 x D 27.5 x H 13.5cm
Available in Black and Green and Cream & Tan.
Product Video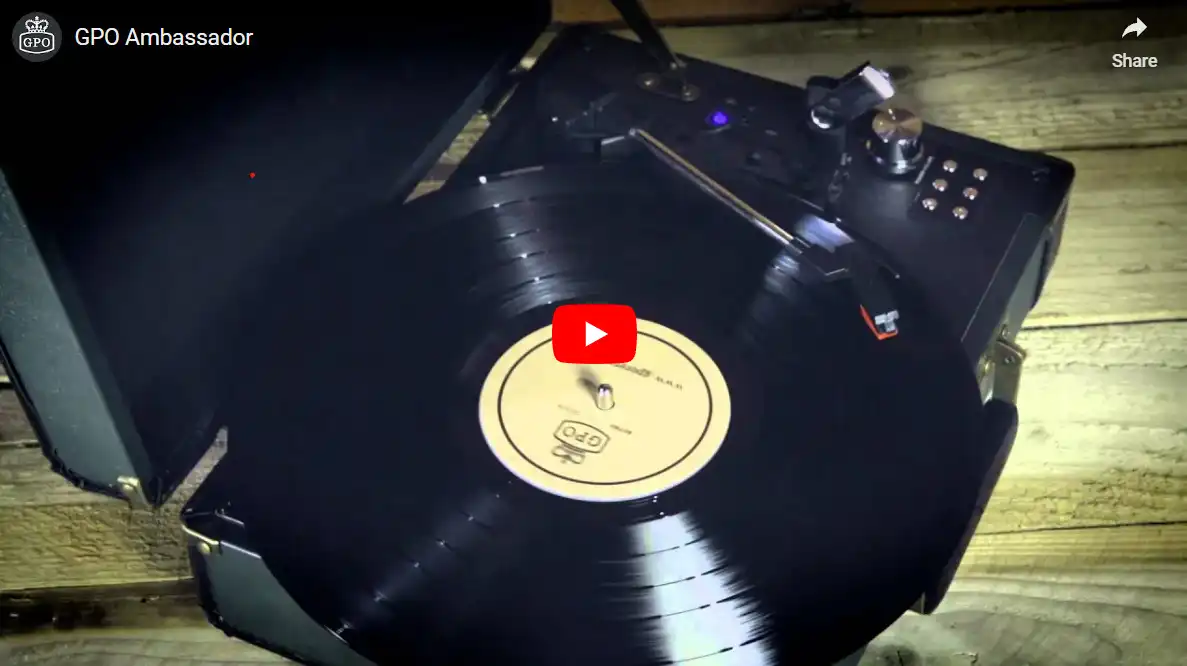 IMAGE GALLERY
KEEP UP TO DATE
SIGN UP TO OUR NEWSLETTER FOR THE LATEST NEWS, UPDATES AND OFFERS