GPO Jam - 1950s Record Player
Style matters with this turntable, with its highly polished design, chrome finish and clear lid.
FEATURES
Plays 33, 45 and 78 speed records
Record to PC through USB cable (cable included)
Built in twin stereo speakers with 2 x 0.8 watt output (1.6 watts total)
Compatible with external speakers including the GPO Westwood.
Weight: 2.8kg
Dimensions: W 43.5 x D 42 x H 16.3cm
Distinctive Union Flag print.
Product Video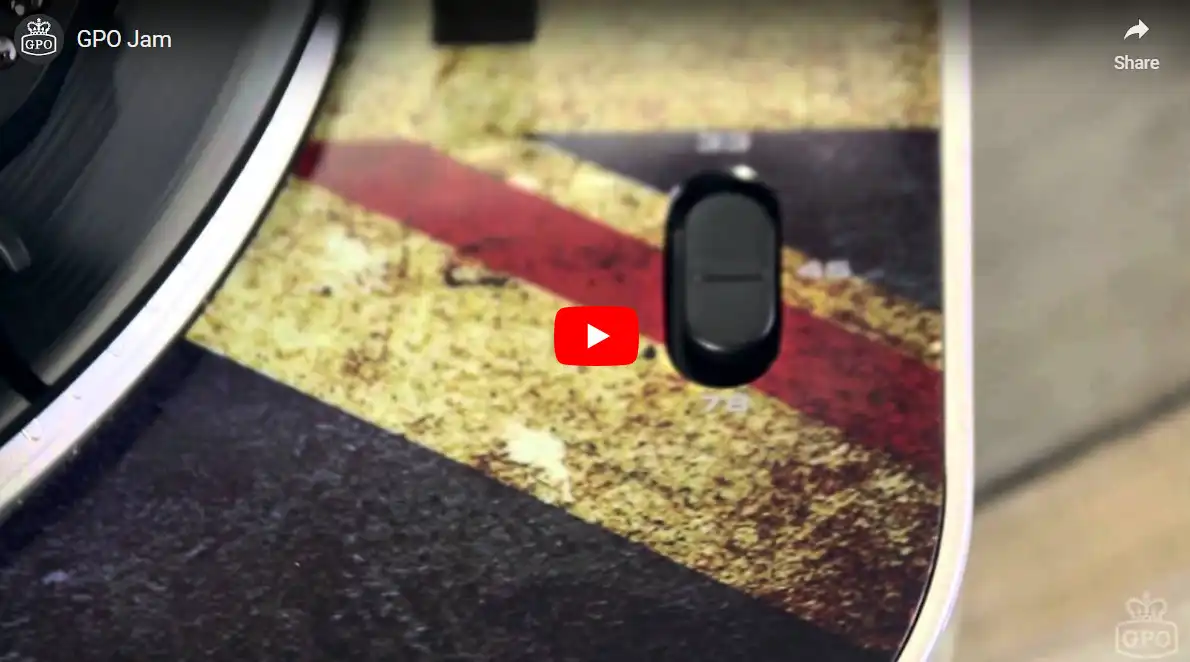 IMAGE GALLERY