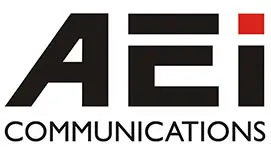 AEI ASP-8210-SMK/ASP-8110-SMK – Single-Line Analog Cordless Full Duplex Speakerphone
AEi's Dual-Line ASP series is a durable and elegant speakerphone that's perfect for a wide variety of applications. Your guests will enjoy a premium quality speakerphone, and the ASP series' timeless styling blends right in with your room design.
With AEi dependability and thoughtful design, the ASP series – like all our phones – is designed to reduce or eliminate your maintenance headaches once and for all!
Features
Speakerphone Base
Speakerphone Handset
Up to 3 additional Cordless Extensions
Unique Customizable Faceplate
Message Waiting & Ring Indicator
10 Programmable Guest Service keys on Base
Full Duplex Speakerphone
Adjustable Handset & Speakerphone Volume Control
0 to 6 Programmable Guest Service keys on Handset
IMAGE GALLERY
Other colours are available, subject to MOQ requirements being satisfied