GPO Vinyl Record Case - Record Player Stand
Need to store your Vinyl? GPO Vinyl 12" Cases are stylish and secure, with corner protectors.
12 INCH FEATURES
Removeable Lid.
Comfortably holds 30-35 albums
Weight: 2.5kg
Dimensions: W 34 x D 16 x H 38cm
Available in Black, Blue, Brown, Dark Green, Cream & Tan and Red.
Product Video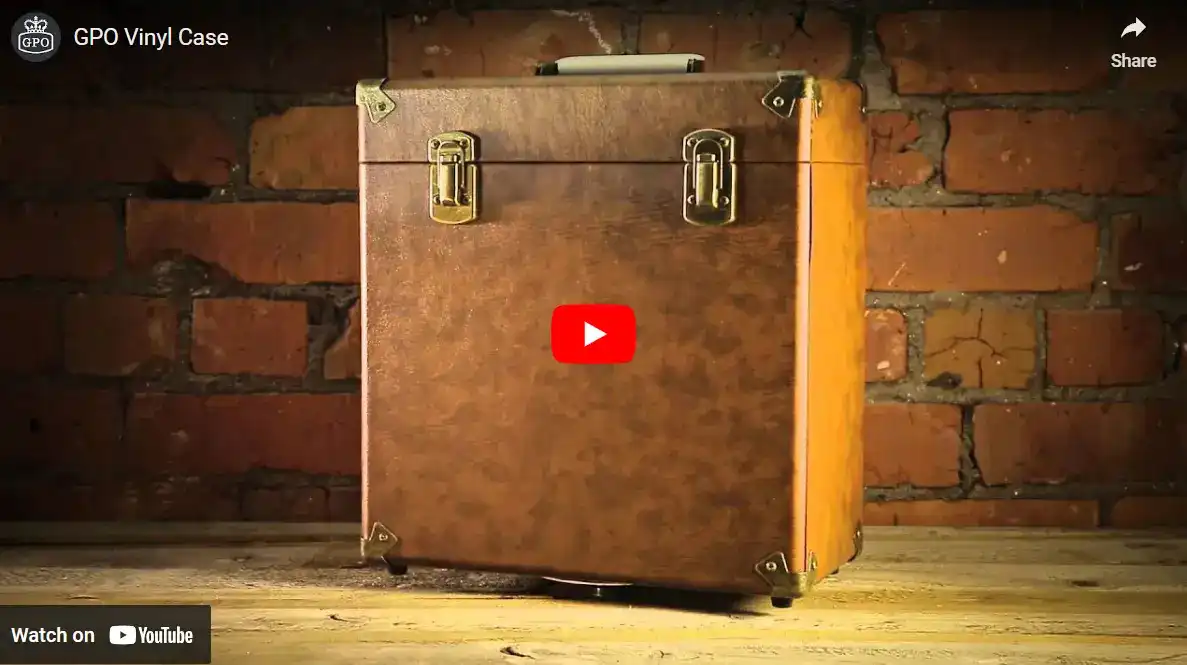 IMAGE GALLERY
KEEP UP TO DATE
SIGN UP TO OUR NEWSLETTER FOR THE LATEST NEWS, UPDATES AND OFFERS